Some scenes touch our hearts more than other scenes. It can be because of the general topic or situation, the acting performance, the cinematography, or because of the OST that accentuates the scene perfectly.
In this article, I will present some Asian drama moments in which the song put the finishing touch on the scene (at least to me).
CAUTION: MINOR spoiler for Heartless City and High & Low, MEDIOCRE spoiler for Kom Faek, and MAJOR spoiler for Hotel del Luna, The Legends, and The Wolf ahead! 
---
Who are you?
Drama: Hotel del Luna
Song: Done for me by Punch
YouTube link: https://www.youtube.com/watch?v=5hmHeTpMHjg
When a living person enters the tunnel to the Sanzu River this person will forget the way back and eventually die. When Chan Sung entered the tunnel, Man Wol fears that she has lost him. She is standing in front of the tunnel and still hopes for Chan Sung to come back. There are already tears in her eyes when a figure detaches himself from the darkness. Overwhelmed by happiness, she runs towards him and embraces him, but something is off. It feels somehow familiar but wrong… who is it that came back through the tunnel?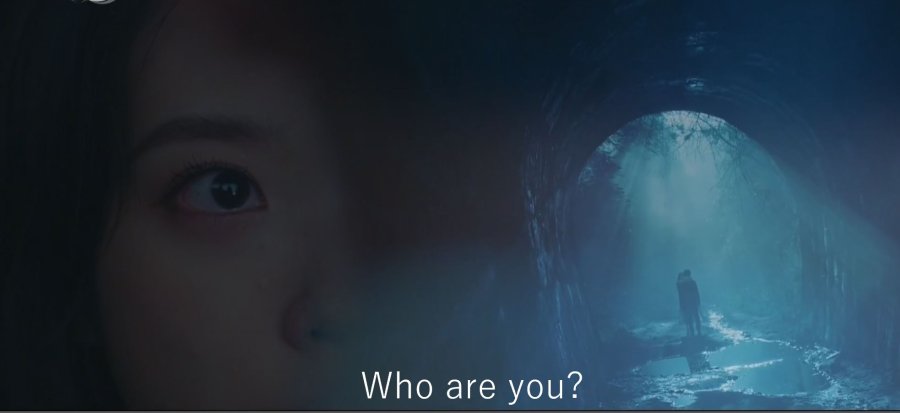 When the first tone of the song is playing, the watcher already gets the feeling of what is going on. I got goose pumps and immediately had many questions in my mind. I felt something between excitement and bad premonition, mixed with a tiny bit of sadness.
---
I have always been here, waiting and watching over you
Drama: The Wolf
Song: Sirius by Xiao Yu
YouTube link: https://www.youtube.com/watch?v=HP_MPvu3iSk
In the final scene, Xing'er sets out to fight the villain by herself to give Lanzai the chance of a bit of peace and maybe happiness. Lanzai is on his way to save her, but he comes too late. Xing'er dies in his arms. They share last words before she passes away. The song starts to play with the first line: "I have always been here, waiting and watching over you…"…"You never stopped waiting for me…"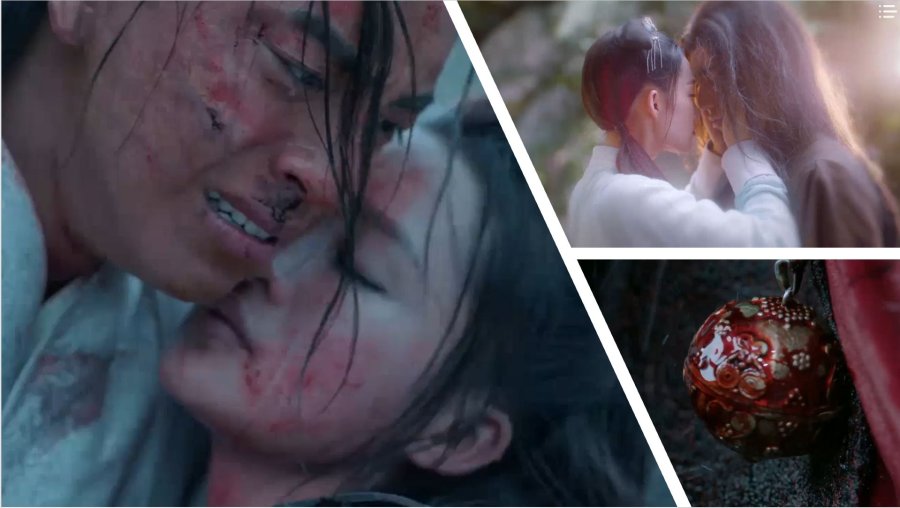 It was sad that she died, but it did not reach my heart. When the song started playing, I saw the lyrics and how Lanzai suffered. I suddenly started to cry for him. I felt his loss and recalled that he waited his whole life to be with her. There were so many obstacles, but he never stopped loving her, and now it is over. She is gone. There is no hope left.
---
Fight song
Drama: High & Low
Song: Do or Die by DOBERMAN INFINITY
YouTube link: https://www.youtube.com/watch?v=CIVHFuNhzqY&t=125s
A member of the Hoodlum Squad is in danger. He entered enemy territory alone. The squad reaches out to save him. The group stands in front of the place. The music starts playing. They start walking, running, and finally fighting. And a bunch of stilled guys beat each other up.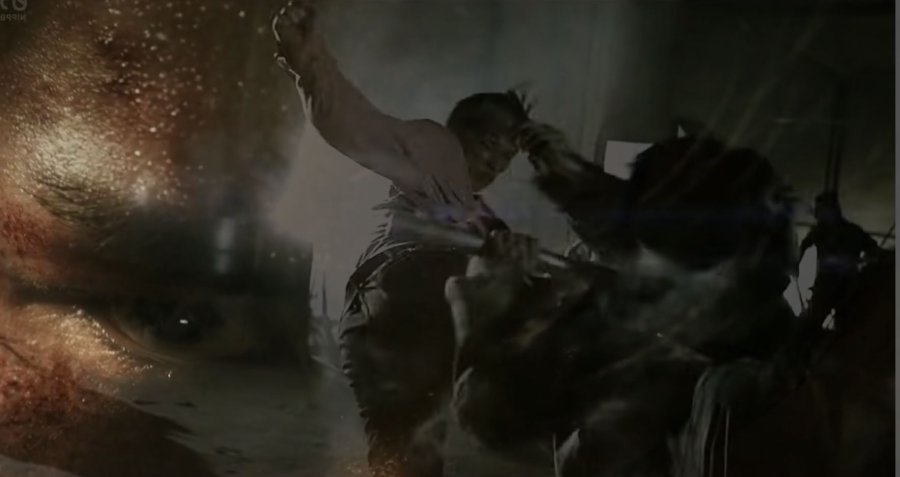 I already feel excited by this group vibe and the tension in the air. The motive of saving a friend involves my heart as well. When they beat the bad guys up the song is playing, the camera drives to the scene and feels like swaying to the beat. It totally lifts my mood and makes me feel energetic.
---
Plerng and Tapoa
Drama: Kom Faek
Song: Dtrap Cheewit Ja ha Mai by Kao Supassara Thanachart
YoutTube link: https://www.youtube.com/watch?v=iGl3YlTJmaQ
The song is always playing when there is an important scene in the love story between Plerng and Tapao. For example, later in the story, Tapao caught Plerng by something. He tries to pass it over playfully, but she keeps serious and tells him. "Plerng, it's me. After all the things we have been through, you still cannot trust me?" The first tones of the piano begin to play. His smile leaves his face, and he looks at her with so much love and sadness.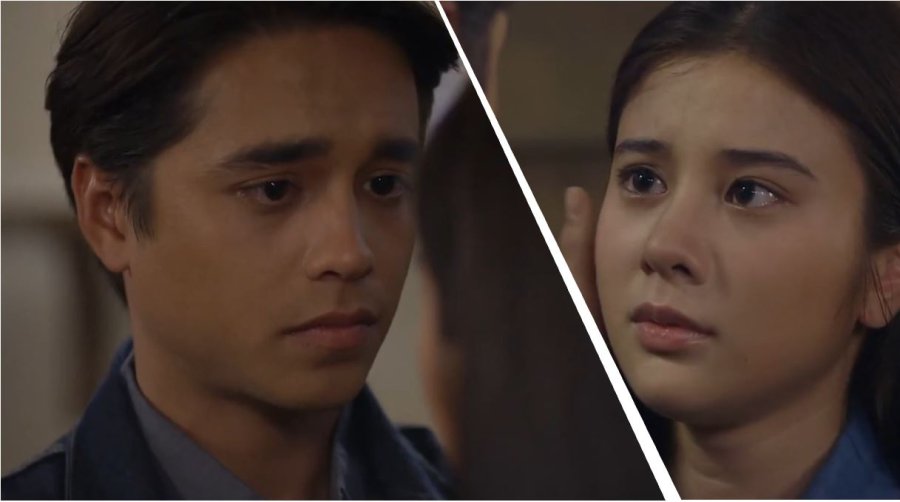 In the beginning, every scene in which the song started made me smile because it felt somehow playful and cute. Later in the story, it felt like the song wanted to remind the viewer that these two actually loved each other and still have feelings for each other no matter what happened. In the end, I teared up at the moment the piano started playing.
---
If we could start all over
Drama: The Legends
Song: Fate by Su Ming
YouTube link: https://www.youtube.com/watch?v=-a-pcr-ESds 
Beyond question, Jiang Wu is evil and craves power, but his feelings for Lu Zhao Yao are true. During his last battle, he creates a sword out of his own flesh. This sword is sealed in a stone for no one to touch after his death.
For the final battle, Lu Zhao Yao needs a powerful weapon. So she goes to the sealing stone.
The song starts with "Every choice we make is bound to a reason…" Jiang's spirit appears. Without saying a word, the two look at each other, and finally he hands over his sword to her.
Afterward, he passes by her and his spirit fades away with the last words of the song  "If we could start all over, I would give up the world to be free with you".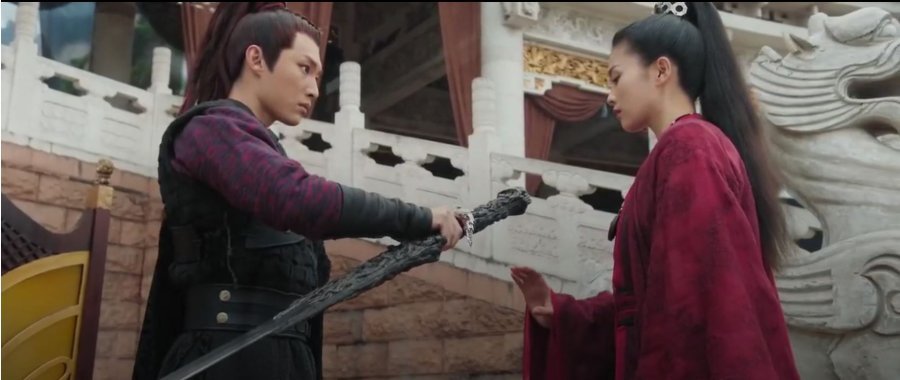 This scene was just perfect. The facial expressions of these two were so strong, somehow full of distance, respect, and lurking. Both are amazing warriors who spent almost all their life on the battlefield. The music accompanies the heroism of this scene – the deep understanding and appreciation for each other. Additionally, the song let me think, without regretful feelings, about what could have been if they had chosen a different way of life.
---
Even if I scream, I just hear the wind
Drama: Heartless City
Song: Hurt by Kim Yong Jin
YouTube link: https://www.youtube.com/watch?v=hW94Ne0YKvQ
Doctor's Son intentionally falls into a trap that is set up to kill him. He enters the scene alone. The music starts to play. The voice of the singer sounds serene but also tired at the same time. While Doctor's Son is going through the rows of enemies and beat them up all on his own, the song tells about a cold world, sadly howling wind, and that there is no love in the world.
This is also a song that changes the effect on me during the show. In the beginning, it was like a confirmation of his cruelness, but every time it played afterwards I felt sadder while listening to it. The song is more or less Doctor's Son's theme song. It plays in various scenes, in which I felt like I get to know more about him and his past. The last words of the song, "Even if I scream, I just hear the wind" describes best the suffering and inner conflict of an evident cruel gangster boss who had not much of a choice in his life. 
---
If you liked this article, maybe you like also one of my older articles in which I described the mechanism of OSTs:
The Hidden Meaning OST Lyrics 
CAUTION: MINOR spoiler for The K2, MEDIOCRE spoiler for Heirs, and MAJOR spoiler for Gu Family Book, Dream Knight, and Moon Lovers in this older article!
---
Which OST influenced you while watching a drama?
Do you pay much attention to the OST lyrics?
Editors: BrightestStar (1st editor), KimWanHee (2nd editor)
Please follow and like us: