The new Netflix original series that will premiere is none other than Han  So Hee and Ahn Bo Hyun's drama "My Name."
On September 6th Netflix released the official poster announcing the premiere date of "My Name." The much-anticipated series starring Han So Hee and Ahn Bo Hyun is set to be released on October 15th. 
"My Name" is the newest work of director Kim Jin Min who also helmed dramas such as "Extracurricular," "Lawless Lawyer," "The Liar and His Lover," and more. The script was penned by writer Kim Ba Da. The upcoming series will be led by Han So Hee, Ahn Bo Hyun, Park Hee Soon, Kim Sang Ho, Lee Hak Joo, and Jang Yool. 
The upcoming Netflix series will depict the story of Yoon Ji Woo's revenge. Her father being murdered led her to cooperate with a powerful crime boss to find the culprit. With the crime boss's direction, she will enter the police force under a new identity.
Han So Hee will bring life to the character of Yoon Ji Woo. She decided to become a member of an organized crime ring to seek revenge for his father. With the direction of the boss, she goes undercover as a police officer. Ahn Bo Hyun will play Jeon Pil Do, a detective in the Drug Investigation Unit. He will be assigned to partner with Yoon Ji Woo as she joins the police.  Park Hee Soon will play the role of the crime boss named Choi Moo Jin, the biggest drug dealer in South Korea. 
"My Name" will be released in 190 countries exclusively on Netflix on October 15th.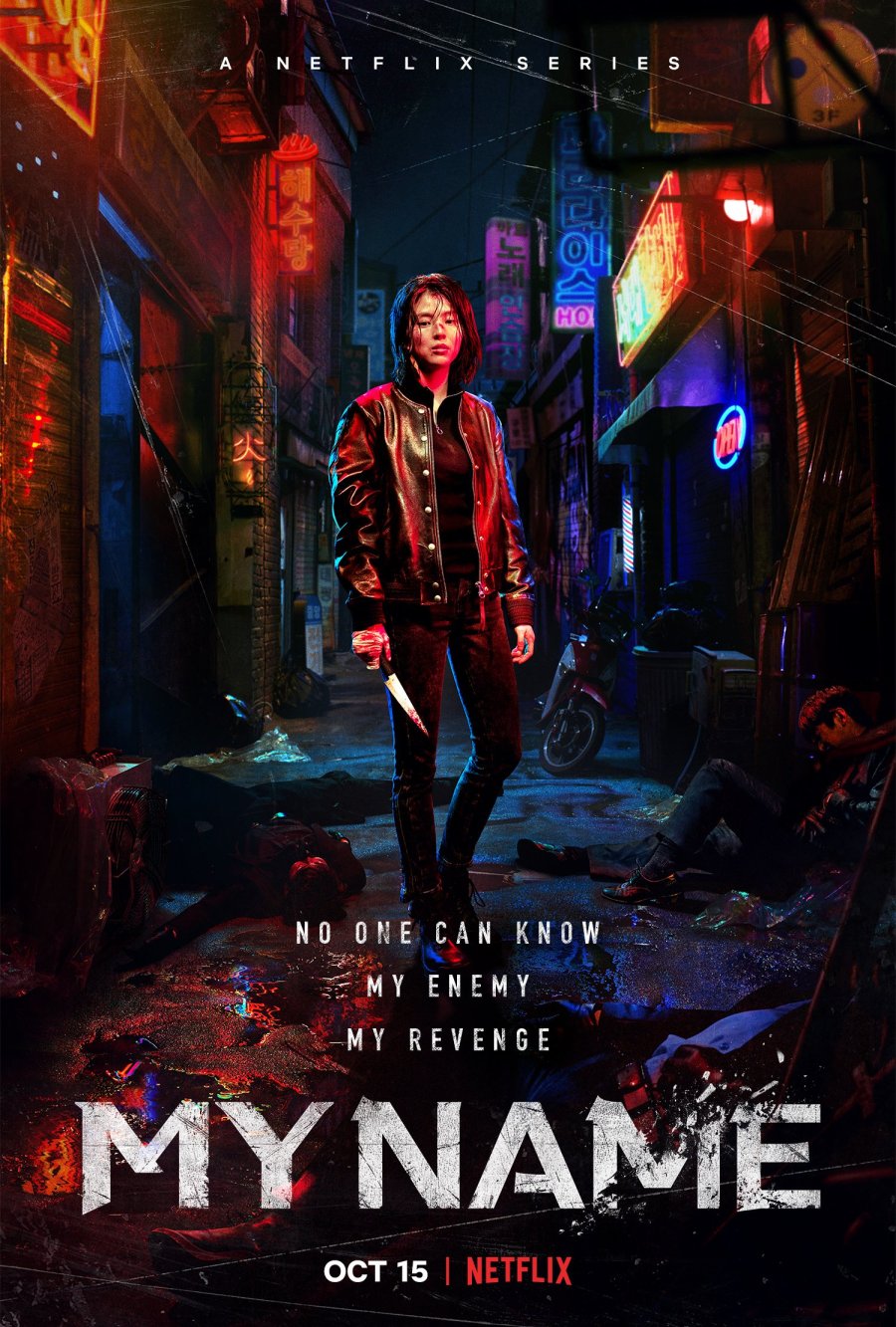 "My Name" will be the second drama of Han So Hee for 2021. She previously starred in the JTBC drama "Nevertheless," together with Song Kang. The actress will also reportedly work with Park Seo Joon in the new thriller drama "Hard Creature."
Meanwhile, Ahn Bo Hyun will be starring in two dramas simultaneously. He will first appear in the upcoming drama "Yumi's Cells" along with Kim Go Eun that will be premiere on September 17th. Afterwards, he will then star in the Netflix original series "My Name." Aside from this, Ahn Bo Hyun will also be busy next year with the drama "Military Prosecutor Do Bae Man" and the second installment of "Yumi's Cells 2."
Source
Are you going to watch the premiere of "My Name" on Netflix?
Please follow and like us: