Kim Won Hae will reportedly join the upcoming mystery thriller drama "Through The Darkness"
According to drama insiders on August 30, Kim Won Hae received the casting offer to star in the SBS drama "Through The Darkness." The drama will be lead by Kim Nam Gil and Jin Seon Kyu. 
"Through The Darkness" is based on the novel of the same name written by Kwon Ill Yong who's also known as the nation's no.1 profiler. The drama will be directed by Park Bo Ram and written by Seol. It will narrate the journey of South Korea's number one profiler named Kwon Il Yong.
Kim Nam Gil will play the role of the profiler from Seoul Metropolitan Police Agency's criminal behavior analysis team named Kwon Il Yong. Jin Seon Kyu will bring life to the character of Kook Young Su, the head of the criminal behavior analysis team in the forensic investigation team. Meanwhile, Kim Won Hae got the offer to play the role of Heo Gil Pyo, the Chief Investigator of the Mobile Investigation Unit.
Other casts of the drama include Kim So Jin, Ryeoun, Gong Sung Ha, and Lee Dae Yeon.
"Through The Darkness" is scheduled to premiere later this year through SBS.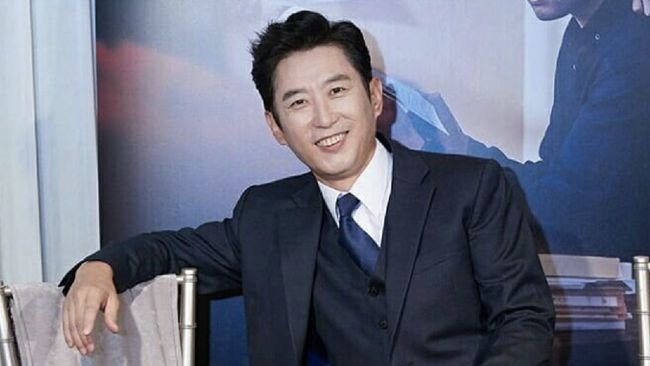 If Kim Won Hae accepts the offer to star in "Through The Darkness," this will be his fourth drama for the year. He was part of the dramas "Youth of May" and "Monthly Magazine Home." He is also set to appear in the upcoming drama "One the Woman" starring Lee Ha Nee and Lee Sang Yoon.
The actor has shown a unique presence in several works such as "Start-Up," "Chocolate," "When the Devil Calls Your Name," "The Fiery Priest," "Clean with Passion for Now," "Life," "While You Were Sleeping," "Strong Woman Do Bong Soon," and many more. 
Source
Have you seen any dramas that Kim Won Hae starred in this year?
Please follow and like us: