Dramaholic is a famous YouTube channel among kdrama fans with more than 235 K subscribers, 49, 942, 304 views, and more than 128 videos. Dramaholic presents us diverse entertaining, funny, and lovely videos about kdramas. Please go and check her channel, you will be addicted to it ♥
Also, don't forget to check her last video: How k-dramas are made 
»»————- ★ ————-««
In the beginning, Dramaholic started her YouTube channel by making FMVs and trailers of Kdramas, then moved to diverse entertaining videos. And we can see how Dramaholic has improved her editing skills day by day.
Before we get into the interview, we want to thank Dramaholic for accepting our request, and we really enjoyed this interview with you as fans and writers. Thank you ♥
•Yin&Yang •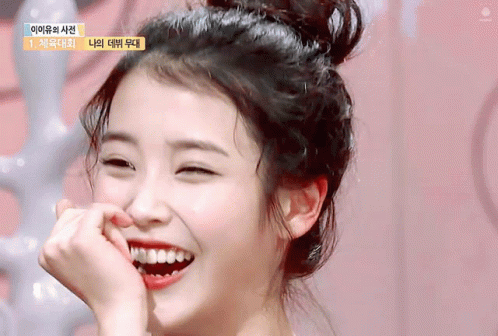 YinYang = YY            //           Dramaholic = DH
YY: Do you know  MDL? If yes, do you have an account? If not, do you want to sign up?
| | |
| --- | --- |
| DH:  Yes,  I have heard about the site through many sources like Instagram, Twitter, and other social media platforms and I do have an account there. | |
YY: Since when were you a Kdrama fan? And what was your first drama?
DH:  I have been a k-drama fan since October 2017 and my first Kdrama was "Who are you : School 2015

" the storyline really intrigued me so much in the first episode that I couldn't resist watching the rest of the drama.
YY: So it's been almost 4 years! Do you only watch Kdramas?
DH: As a matter of fact,  I used to only watch k-dramas when I first got into them but as the years passed, I developed an interest in many other types of dramas and series too so besides k-dramas I love to watch anime like Death Note, Tokyo Ghoul, etc. and English drama series like Lucifer, The Vampire Diaries and much more.
YY: Who's your favorite actor and actress? What is your favorite drama?
DH: As we know, K-drama fans love and support all the actors the same, but we all have some actors we love more than the others and for me, that is Lee Ji Eun aka IU and for actors, I love Yoo Seung Ho. 
My favorite drama is Goblin because it has the perfect combination of romance, comedy, bromance, mystery, horror, and whatnot.
YY: How did it start? What made you launch Dramaholic YouTube channel?
DH: I never planned to start a channel even after getting in dramas for over a year, but I kept having content ideas that I couldn't let go to waste, so I started making edits just for fun, I never thought I would get this much support from people but here we are.
YY: Did your family and friends support you at the beginning? 
DH: It may sound weird but my family and friends didn't know I had a channel until a few months ago cause as I said I only started the channel for fun and was never too serious about it and I didn't think I was going to get any success, so I didn't bother telling them, they only found out a few months ago, and they were shocked but supported me in the end.
YY: Did you expect such success?
DH: Of course not, I was never confident about my editing but as time passed I kept getting better at it, as they say, practice makes a man perfect and people started liking it more which gave me the motivation to go on. 
YY: Which app are you using to edit your videos? And what inspires your video ideas?
DH: To be honest, I have 7-8 apps on my phone just for editing purposes, It depends on the type of video I'm making and the type of effects I need. Usually, I use in shot and viva video pro but if it needs some special effects I use few other apps. 
YY: If you weren't a Kdrama fan, would still have a YouTube channel? What would it contain?
DH: I hardly think that I would still have a YouTube channel because I can't imagine doing anything other than editing on YouTube.
YY: Advice to those who want to start a YouTube channel
DH: I get a lot of questions and comments about what people should do if they want to start a YouTube channel and I would like to say that for starting and growing a YouTube channel people should focus on making intriguing content that makes their audience watch video till the end. Besides that, they can try to make every video better than the last one cause that's how their own creativity can expand, and they can attract more audience. 
Thanks for reading! Hope you enjoyed the interview! 
Who else is addicted to Dramaholic videos?  
Edited by : Azyjtevol (1st editor)
Please follow and like us: