Choi Tae Joon and Secret's Song Ji Eun in talks to lead the upcoming drama "That Guy's Voice"
According to several reports, Choi Tae Joon and Song Ji Eun will appear in the new fantasy rom-com drama "That Guy's Voice." Writer Kim Kyung Hee will pen the drama. She also wrote the dramas "Brilliant Heritage," "Love and Secret," and "18 vs. 29." "That Guy's Voice" is also in discussion to air on an OTT platform.
"That Guy's Voice" will be a fantasy romance drama that will revolve around a convenience store part-timer, a handsome pilot, and a cat. After an incident, the female protagonist can suddenly hear the voice of the pilot's cat.
Choi Tae Joon received the offer to play the character of Baek Tae Hwa. He's a cat butler and an airline co-pilot who got the looks and brains that anyone would fall for. Before his flight, the pet hotel suddenly closes so he had no choice but to leave his cat with a woman.
Song Ji Eun got the offer to portray the role of Go Mi Rim.  She's a jobseeker and a part-time worker at a convenience store.  Go Mi Rim met her crush and got tasked to take care of his cat. A lightning strike her that she mysteriously began hearing the cat's voice. 
"That Guy's Voice" broadcasting date and other production details are yet to be revealed.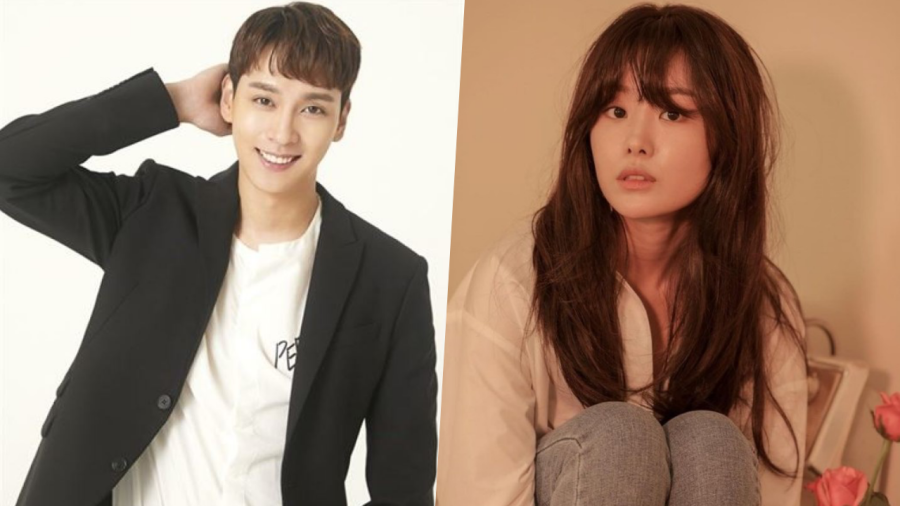 If Choi Tae Joon confirms his casting for "That Guy's Voice," this will be his first official drama project after he returned from the military. His pre-filmed drama "So I Married an Anti-Fan" with Girls Generation's Choi Soo Young aired this year. The actor was also part of the dramas "So I Married an Anti-Fan," "Suspicious Partner," "Missing 9," "The Girl Who Sees Scents," and more.
Song Ji Eun on the other hand was last seen in the 2021 drama "Shh, Please Take Care of Him" with Kim Seul Gi and Lee Joo Woo. She's currently active now as a solo singer and actress. She was previously part of the k-pop girl group Secret. Other dramas that Song Ji Eun starred in are "My Secret Romance," "Sweet Home, Sweet Honey," "Immutable Law of First Love," "Pure Love," and more.
Source
Please follow and like us: